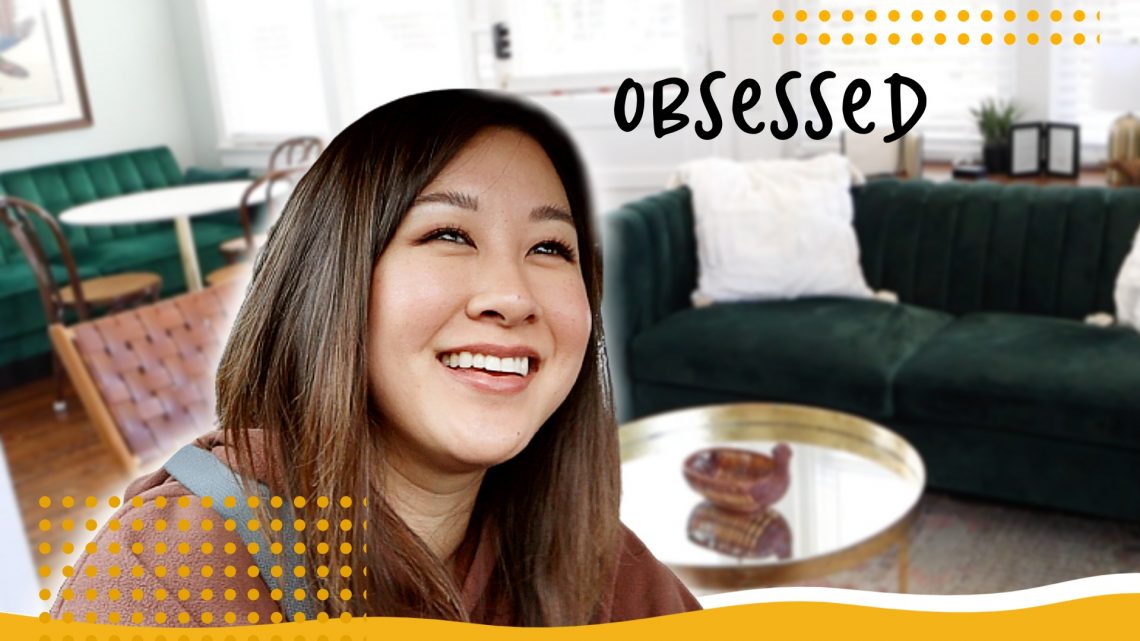 Our AirBnB Stay in Columbia, SC and Travel Outfit
Matt and I like to venture out to lesser known cities from time to time. After deliberating on where to go, we decided on Columbia, South Carolina! It was a relaxed and casual time just as expected. One of the highlights of our trip has to be the AirBnb we stayed at. Check out Part 1 of our trip as we are en route to our destination with a tour of the cottage:
I also have a tendency to shop before traveling, anyone else? Preplanning in terms of what I'm going to wear feels like it can set the tone for the trip.
It was chilly and cloudy on Day 1 but the rest of the weekend warmed up quite nicely.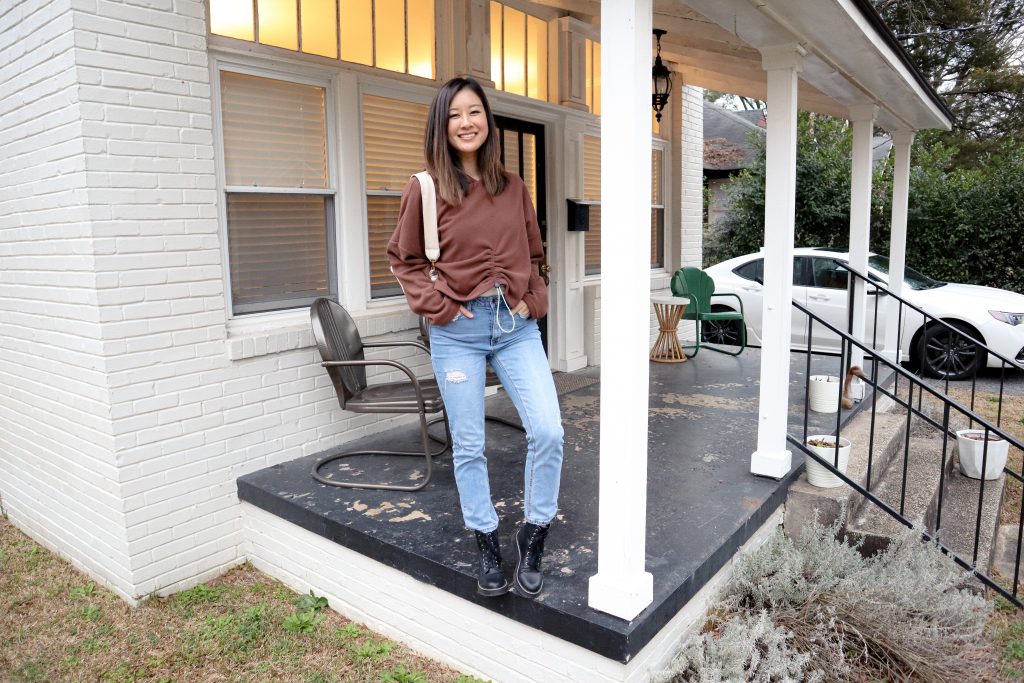 What I'm wearing: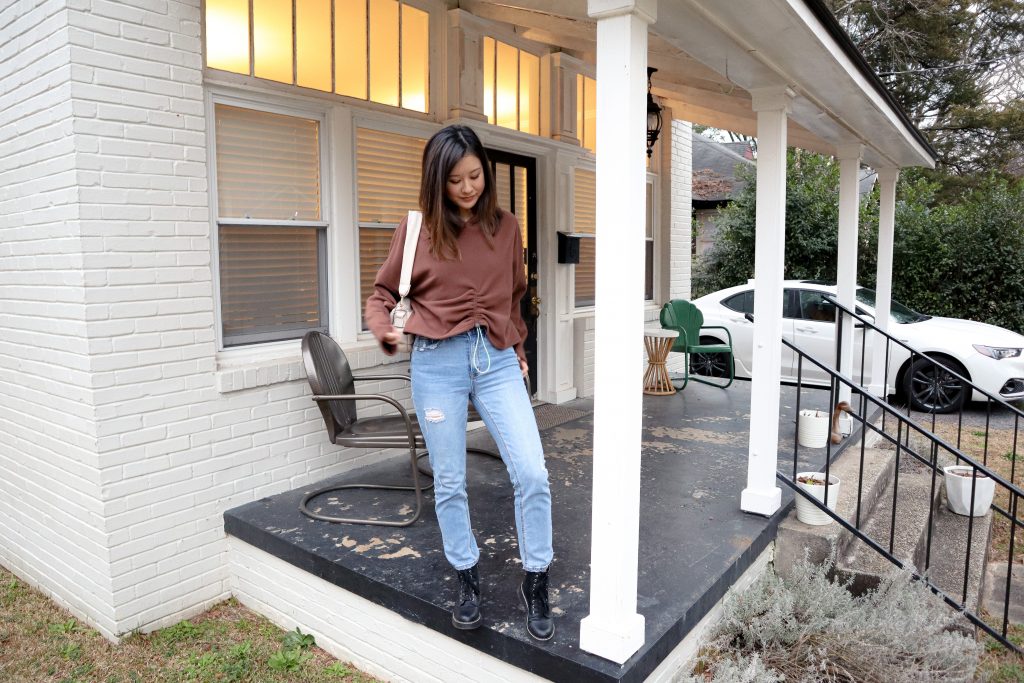 I got the fleece hoodie in an XL as it was the only size available at the first Nordstrom Rack I went to but it worked out since I'm loving oversized tops these days. Also, the combat boots have been a staple since Fall. I can't wait to style them with more feminine pieces for Spring!
Thanks for dropping by! Stay tuned for Part 2 of the trip where we further explore Columbia.