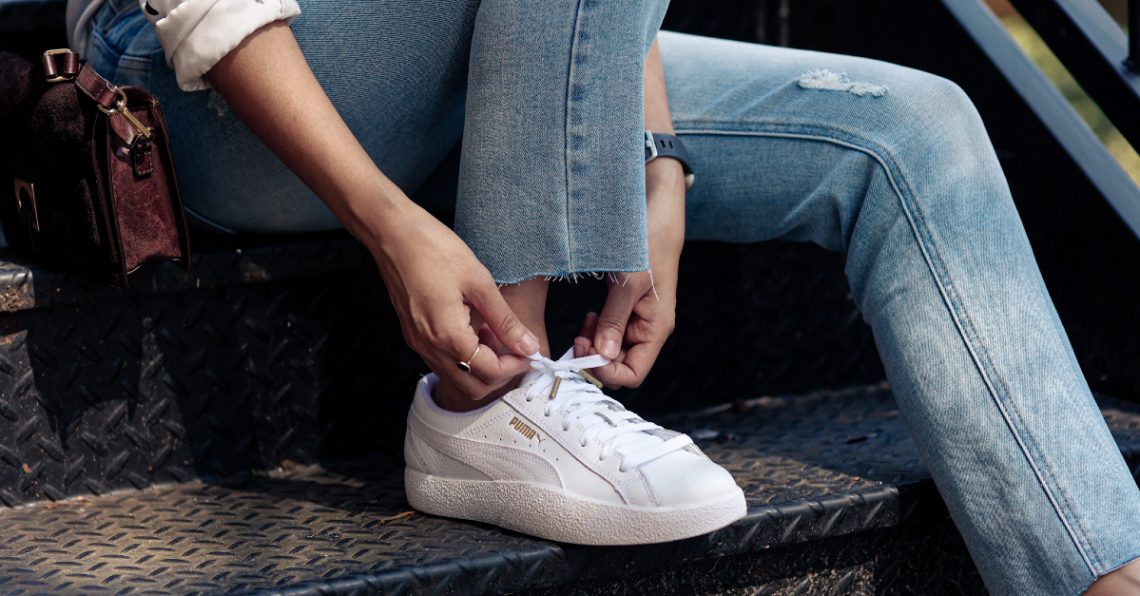 Spring Casual in Denim & White Sneakers
I'm pretty excited to see the sneaker trend still going strong. I pretty much live in them these days – you'll typically see me donning either a pair of sneaks or black boots. With the weather warming up, I foresee a few other additions in the near future, but for now, I'm really loving the casual sneaker that's perfect for everyday.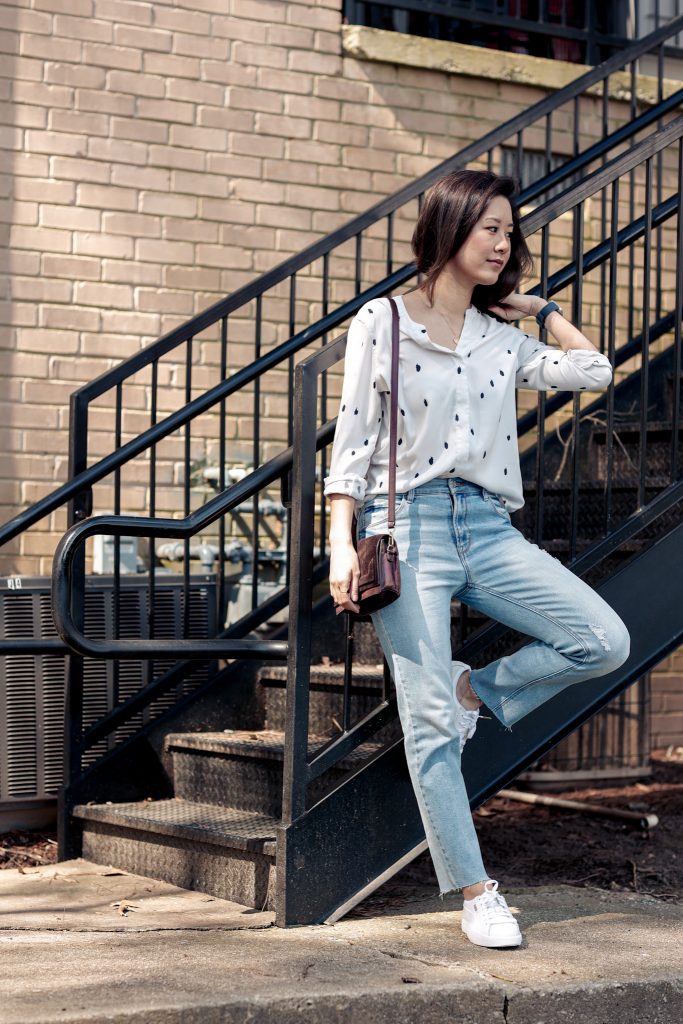 In previous vlogs, I was gushing over my new Filas and still love them! I also knew I wanted a more sleek pair of white sneakers to add variety to my wardrobe. These Pumas fit the bill perfectly. They're comfortable and I love the proportions. Sometimes this style of shoe can elongate my feet a bit more than I'd like but these have a nice width and shape to them.
Did I also mention that both of these pairs of sneakers are really affordable at the moment!? At $25 and $35, it's hard to beat for the style and comfort.
>
Admittedly, with so many wearing the casual style (think lounge wear, athleisure, denim, etc) it's easy to fall into the trap of looking like everyone else. I'm guilty of this, the pandemic era wants us to be dressing super comfy, I get it.
I knew these Pumas would still look great with more feminine pieces so I paired them with a printed blouse to keep the look bright and fresh.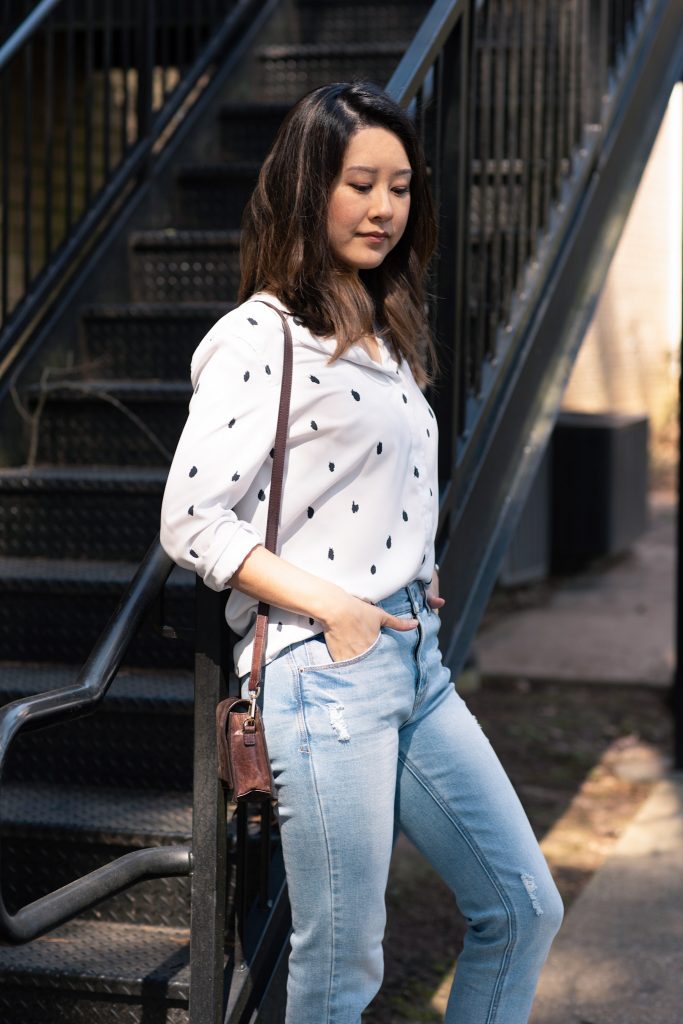 Throw a cardigan or jacket over the look and it works as a transitional Winter to Spring 'fit.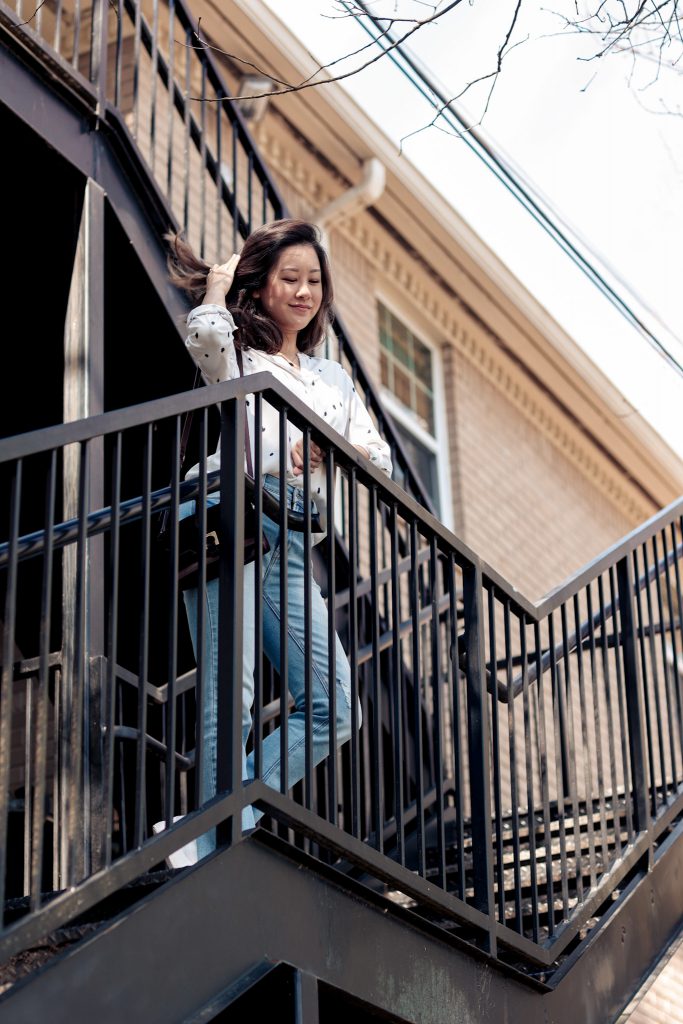 Also, have to give huge credit to Matthew Wong, the mister, for these shots. He captured such an effortless vibe (many hair flips later on my end that is). 😄
Thanks for dropping by! xo, Christine